Google seem to be experimenting showing their own product search options within SERPS. Running a search for 'ppc', brings back a new 'search for ppc' option box that appears in the top right hand corner just above the paid results. You can then choose to run the same search on one of Googles other products, whether thats images, news, groups, books or Froogle.
Check out the screen shot below.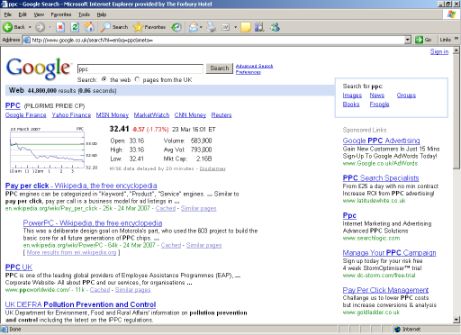 A larger screen shot can be found here.
So what implication might this have on paid listings? The adverts on the right hand side have certainly been pushed further down the page.