Do you think that if Incisive Media could go back in time, things might of been done a little differently?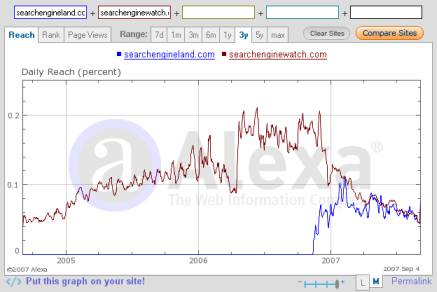 I don't know what happened, I am looking at this purely from a business point of view.
You see the peak in traffic for Search Engine Watch around November 06?. No coincidence this is around the time Danny Sullivan left SEW. It's interesting to see that SEW traffic from this point has pretty much halved and both sites actually follow similar trends from this point.
I know to many in the industry that this would seem a given or obvious. But still, its amazing what one person can do to a business.