I spotted a test last month where Google were adding spaces between keywords in Adwords display urls and today I have just noticed a new test, but this time for the organic results. I am not sure if this is entirely new (certainly not something I can remember seeing before), but Google seem to be testing capitalising the keyword in the display URL that matches the search query.
I captured a screenshot of a query for 'flowers' here in Google.co.uk. Notice how the words 'Flower' and 'Flowers' are capitalised in display URLs. Like serenataFlowers.com, Flowersdirect.co.uk, asda-Flowers.co.uk etc.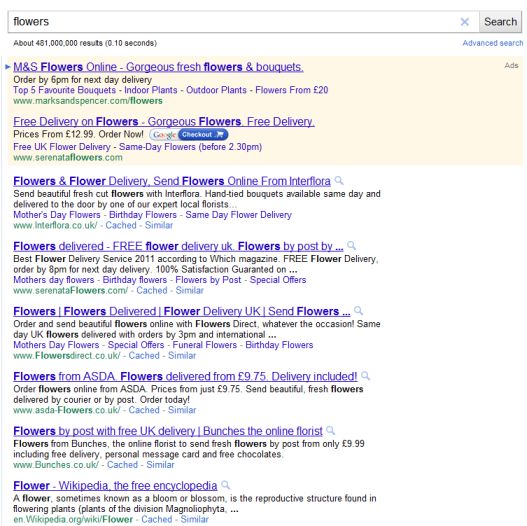 Almost immediately after I ran this query, Google stopped the test and I couldn't replicate.