A really quick post today, I just spotted Google testing a new look to their search engine results (which impact all organic and paid results). Once again this is on Google.co.uk and it disappeared almost immediately after running a few queries. The screenshot below will explain better than words –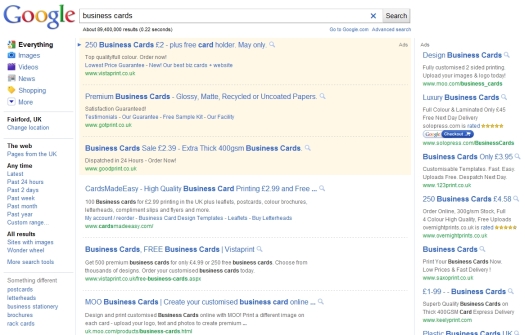 Although the basic layout is similar, the new design has a lot more space between each result, which will (in my opinion at least) mean an increased CTR on the very top positions.
You can see a full size screenshoot here.