It's festival season and I have been browsing here and there getting all excited about seeing some great bands and having a few beverages in the sun rain.
Anyway, NME is first for music news (apparently) but it also seems their forums have been totally nuked by spam. The main forum boards has a nice toolbar PR of 6.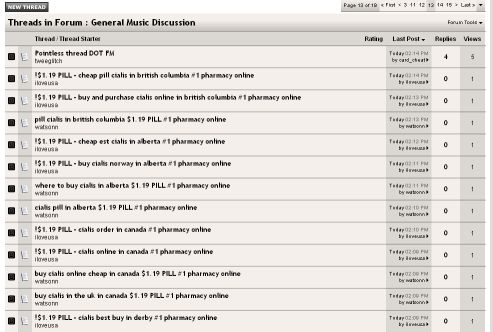 All forums are subject to a little spam but what gets me is the location based forums have had this problem from at least July (I got bored of going back) so it seems nobody at NME is really paying attention.

Forums are a great for the stickyness of your site – building relationships with visitors and having a captured qualified audience for the commerical side. This forum should really be huge in the current climate.
So why have NME left it to rot exactly?