Forget Dmoz, why not implement Google Checkout and appear on a Google own PR8 (toolbar…) page?
The Google Checkout Directory has a fair few links, but why not apply?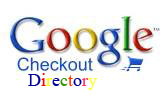 "To apply for the store directory, contact us. In your request, specify the login email address for your merchant account and your store's display name and product category."
Remember, Google do not condone buying, selling or exchanging of links but offering them out for promoting a product is fine.
Especially if you put through a lot of sales.